Synthetic Powershift Transmission Fluids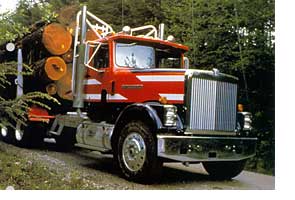 AMSOIL Synthetic SAE 50 Powershift Tranmission Fluids are formulated for heavy-duty powershift transmissions. They are also ideally suited for use in large truck manual transmissions.
AMSOIL Synthetic Powershift Tranmission Fluids are compatible with common metallic and non metallic friction materials. Their stable frictional characteristics inhibit excessive brake noise and vibration, clutch slippage, friction surface deposits and design material degradation.
AMSOIL Synthetic Powershift Transmission Fluid exceeds Fuller CD-50 performance specifications and is ideal for use in Fuller, Rockwell, Spicer, Fabco, Warner and other large truck manual transmissions.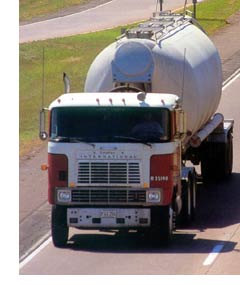 Superior wear protection - AMSOIL Synthetic Powershift Transmission Fluids are formulated for superior wear protection. Formulated without viscosity index improvers, they maintain grade throughout service life, providing long-term protection against equipment wear, even when equipment is frequently subjected to sustained periods of applied pressure or high horsepower and high torque.
High and low temperature performance - AMSOIL Synthetic Powershift Transmission Fluids provide superior protection in high temperatures, inhibiting the formation of varnish, deposits and sludge, while their excellent heat transferring abilities help hot-running equipment operate up to 50° F cooler. In low temperatures, AMSOIL Synthetic Powershift Transmission Fluids flow readily for dependable startup and post-startup protection.
Extended drains - AMSOIL Synthetic Powershift Transmission Fluids provide two to five times the service life of conventional petroleum fluids if kept free of dirt and moisture. They may be used for 250,000 miles or five years (whichever comes first) in manual transmissions.
---
Universal Automatic Transmission Fluid
While a manual transmission shifts gears by the command of its operator, an automatic transmission acts as an energy transfer media and shifts automatically based on a variety of variables, including speed and load. Making use of a hydraulic system, in addition to a network of gears and bearings, the lubrication requirements for an automatic transmission are slightly different than those of a manual transmission, requiring a lubricant of different characteristics. Because automatic transmissions are commonly subjected to extensive idling, frequent stops, cold temperature operation, sustained hot weather operation and trailer towing, it is important that they are protected by a high quality lubricant.
AMSOIL's transmission fluids provide automatic transmissions with superior friction protection and performance over a wider temperature range than conventional automatic transmission fluids, avoiding breakdown and maintaining its viscosity in temperature extremes.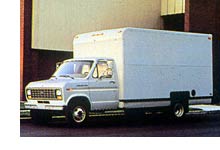 AMSOIL 100% Automatic Transmission Fluid is a universal fluid that meets or exceeds the performance requirements of domestic and foreign ATF applications. AMSOIL ATF provides unexcelled lubricating protection and vastly improved performance over a wider temperature range than the conventional mineral fluids it replaces. It is a highly stable synthetic fluid that resists oxidation at high temperatures and lasts up to five times longer in service than conventional petroleum fluids. AMSOIL ATF delivers maximum equipment protection, even under sever service conditions, sucn as towing heavy loads at high ambient temperatures. Yet, with an extremely low pour point it will flow freely and reduce drag during cold weather operation for easier starting, improved sub-zero shifting, and increase fuel economy.